Posts for tag: tooth decay
By Laverne Dental Center
August 26, 2019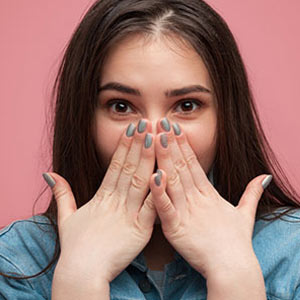 The Millennials, those born around the turn of the Millennium in 2000, are entering adulthood. Like any generation, they have their collective promise—and problems. An example of the latter seems to involve their teeth: an estimated one in three people between the ages of 18 and 34 have some form of tooth decay.
If a recent survey is correct, that may be a result of poor oral hygiene practices. The absence of a consistent, daily habit of brushing and flossing to remove disease-causing dental plaque is the number one cause for dental disease. But a survey of 2,000 millennials found only three in ten brushed their teeth at least once a day with many often skipping brushing for two or more days a time.
Interestingly, more than half of the survey also reported an aversion to dental visits. That will likely need to change if these trends in poor hygiene continue, as aging millennials will eventually need extensive treatment for tooth decay and its close counterpart periodontal (gum) disease to save their teeth. Dental professionals recommend a different dental care track: stop dental disease before it develops. And the key to that is a simple but powerful daily brushing and flossing routine.
This routine should involve brushing teeth up to twice and flossing at least once a day. Brushing should be done with gentle strokes, but include all exposed tooth surfaces (about two minutes to perform a thorough job). Flossing is less popular than brushing, but it's essential for removing plaque between teeth your brush can't reach. To make it easier, you can use pre-threaded floss or a water flosser that removes plaque with a stream of water.
To round out your prevention strategy, you should see a dentist at least twice a year for professional cleanings of hardened plaque deposits (calculus), as well as overall monitoring of your dental health. And if dental visits make you anxious, your dental professional has a number of ways to help you relax.
One thing's for sure: like any other generation, millennials prize both good health and an attractive smile. Adopting a solid oral hygiene lifestyle will do the most to achieve both.
If you would like more information on practicing effective oral hygiene, please contact us or schedule an appointment for a consultation.
By Laverne Dental Center
June 18, 2016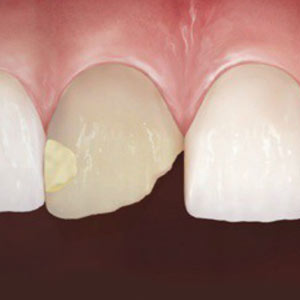 We've been treating one of your decay-prone teeth for some time with one filling after another. Each incident required a little more removal of decayed tooth material until now there isn't enough structure to support another filling.
We could remove the tooth and replace it with a bridge or a dental implant, both viable restoration options. But keeping the tooth if possible would be more beneficial in the long-run for your gums, bone and remaining teeth. If it still has a healthy and stable root, it's possible to permanently cover or "cap" the tooth with a life-like crown.
Crowns have been used for decades: the first were mainly composed of metal like gold or silver and later dental porcelain, a ceramic material that could be molded, shaped and oven-fired to resemble a real tooth. The earliest porcelains, though, were brittle, so a hybrid with a metal interior for strength and a fused exterior porcelain layer for appearance came into prominence.
Today, advances in materials have led to all-porcelain crowns strong enough to withstand biting forces. While the metal-porcelain hybrid still account for about 40% of crowns installed annually, the all-porcelain types are steadily growing in popularity.
Regardless of the type, though, the process for fitting any crown is relatively the same. The first step is to reshape the affected tooth so that the future crown will fit over it, followed by an impression mold of the tooth a dental technician will use to form a custom crown. Once the new crown has been prepared, we then permanently bond it to the tooth.
With a crown, you'll be able to enjoy normal function and have a tooth that looks as healthy and normal as its neighbors. Be aware, though, that your underlying tooth is still subject to decay — so diligent, daily hygiene and regular dental visits are a must. With proper care your newly crowned tooth can continue to serve you and your smile for many years to come.
If you would like more information on dental restoration options, please contact us or schedule an appointment for a consultation. You can also learn more about this topic by reading the Dear Doctor magazine article "Crowns & Bridgework."
By Laverne Dental Center
December 13, 2015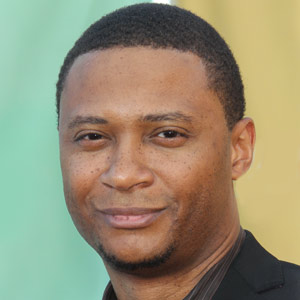 Cavities can happen even before a baby has his first piece of candy. This was the difficult lesson actor David Ramsey of the TV shows Arrow and Dexter learned when his son DJ's teeth were first emerging.
"His first teeth came in weak," Ramsey recalled in a recent interview. "They had brown spots on them and they were brittle." Those brown spots, he said, quickly turned into cavi­ties. How did this happen?
Ramsey said DJ's dentist suspected it had to do with the child's feedings — not what he was being fed but how. DJ was often nursed to sleep, "so there were pools of breast milk that he could go to sleep with in his mouth," Ramsey explained.
While breastfeeding offers an infant many health benefits, problems can occur when the natural sugars in breast milk are left in contact with teeth for long periods.  Sugar feeds decay-causing oral bacteria, and these bacteria in turn release tooth-eroding acids. The softer teeth of a young child are particularly vulnerable to these acids; the end result can be tooth decay.
This condition, technically known as "early child caries," is referred to in laymen's terms as "baby bottle tooth decay." However, it can result from nighttime feedings by bottle or breast. The best way to prevent this problem is to avoid nursing babies to sleep at night once they reach the teething stage; a bottle-fed baby should not be allowed to fall asleep with anything but water in their bottle or "sippy cup."
Here are some other basics of infant dental care that every parent should know:
Wipe your baby's newly emerging teeth with a clean, moist washcloth after feedings.
Brush teeth that have completely grown in with a soft-bristled, child-size toothbrush and a smear of fluoride toothpaste no bigger than a grain of rice.
Start regular dental checkups by the first birthday.
Fortunately, Ramsey reports that his son is doing very well after an extended period of professional dental treatments and parental vigilance.
"It took a number of months, but his teeth are much, much better," he said. "Right now we're still helping him and we're still really on top of the teeth situation."
If you would like more information on dental care for babies and toddlers, please contact us or schedule an appointment for a consultation. You can also learn more by reading the Dear Doctor magazine articles "The Age One Dental Visit" and "Dentistry & Oral Health for Children."