Posts for tag: dental injuries
By Laverne Dental Center
June 11, 2020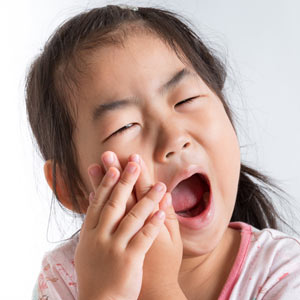 Half of all children will injure at least one tooth before adulthood. That's why we're joining with other health professionals this June to promote National Safety Month. As dentists, we want to call particular attention to potential dental injuries and what parents and caregivers can do to help their child avoid them.
The source for a dental injury usually depends on a child's age and development level. Younger children learning to walk and run are more apt to fall, and may hit their mouth on hard or sharp surfaces. Later on, most dental injuries tend to come from contact during sports play or other physical activities.
Your prevention strategy should therefore adjust to your child's age and activity level. If you have an infant starting to walk, for example, don't allow them to move around carrying a bottle, cup or other hard object that could be a source of injury if they fall. Also, keep an eye out for hard furniture or sharp-edged surfaces as they toddle around.
If you have a highly mobile toddler, discourage them from climbing and jumping on furniture, tables or other hard surfaces. If feasible, pad these surfaces and sharp edges to minimize the force of impact from a collision.
To prevent sports-related mouth injuries in older children and teens, your primary defense is an athletic mouthguard. Mouthguards cushion and absorb much of the force generated during hard sports contact. They should be worn for any physical activity with a potential risk for mouth injury, including practice sessions and informal play like a pick-up basketball game.
A type of athletic mouthguard known as "boil and bite" is readily available in retail sporting goods stores. After purchase, it is softened in very hot water; the wearer then places it in their mouth and bites down to form a permanent impression. Boil and bite mouthguards offer protection, but they can be bulky and uncomfortable to wear.
For a higher level of protection along with a more accurate and comfortable fit, a custom mouthguard created by a dentist is a more desirable option. These are based on a detailed impression of the wearer's bite, so the fit can't be beat. Both types of mouthguard need upgrading periodically in young wearers to accommodate dental development as they age.
Accidents can happen, but there's much you can do to reduce the likelihood of injury to your child's teeth. Protective measures and equipment—as well as a watchful eye—can go far to help them emerge from these active, early years dentally unscathed.
If you would like more information about dental safety, please contact us or schedule a consultation. To learn more, read the Dear Doctor magazine articles "Top 10 Oral Health Tips for Children" and "Athletic Mouthguards."
By Laverne Dental Center
February 12, 2020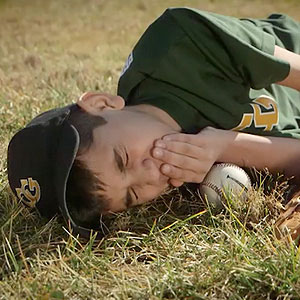 Even though teeth are resilient, they're not indestructible. An accidental collision involving the face could damage teeth, even knocking a tooth completely out of its socket.
At first, it might seem like the end of the line for that particular tooth. But it doesn't have to be—if you know what to do. But you'll have to act quickly: The longer the tooth is out of its socket, the less chance it will survive long-term.
Here are the steps you should take to save a knocked-out tooth.
Find the tooth. It's important that you locate the missing tooth quickly. When you do, don't handle it by the root end: It still contains delicate periodontal cells that are essential if the tooth is going to rejoin with the ligaments and bone. Use clean water to rinse off any dirt or debris.
Reinsert the tooth. Holding it by the crown and not the root, reinsert the tooth into its empty socket, hopefully within an hour (the faster the better). You want to make sure it's good and snug, so apply a little force when you do this. Place some clean gauze or cloth between the tooth and its opposite on the other jaw, then have the person bite down and hold it in place.
Get immediate dental care. It's preferable to find a dentist as soon as possible (if not, then the nearest emergency medical facility). The dentist will x-ray the tooth to make sure it's positioned properly, and may adjust it further if necessary. They may also splint the tooth to adjacent teeth to help stabilize it until it fully reattaches with the jaw.
Again, time is of the essence—the quicker you can perform the above steps, the better the tooth's chances. Any delay could jeopardize the tooth's ability to reattach, or it could shorten its lifespan.
You can also get guidance on treating a knocked-out tooth and other dental emergencies with a free mobile app developed by the International Association of Dental Traumatology (IADT). Just look in your Android or IOS app store for ToothSOS.
If you would like more information on what to do during a dental emergency, please contact us or schedule an appointment for a consultation. You can also learn more about this topic by reading the Dear Doctor magazine article "When a Tooth is Knocked Out."
By Laverne Dental Center
July 08, 2017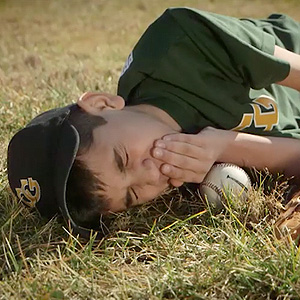 Once they learn to walk, there's no stopping most children. Sometimes it can be a little jarring, as when you discover your toddler on top of the kitchen counter reaching in the cupboard on tip-toes for a snack!
Fortunately, children are fairly resilient. Unfortunately, they're not invincible — some of their adventures could result in physical injuries, especially to the highly vulnerable area of the mouth.
Even if you've carefully "child-proofed" your home, it's still best to be prepared for mishaps. Here are 3 common dental injuries and how to handle them.
Soft tissue injuries. Making contact with the ground or hard objects like furniture can injure the lips, tongue, cheeks or gums and cause bleeding, cuts or bruising. First, clean the area with clean water and a cloth or gauze as best you can, making sure there aren't any trapped pieces of tooth or dirt. Apply gentle, continuous pressure with a clean cloth to control bleeding, and apply ice packs or cold compresses for swelling. Don't apply bleach, aspirin or similar medications to open wounds. If the bleeding won't stop or the wounds look serious or deep, go to an emergency room.
Chipped or displaced tooth. A blunt force mouth injury can chip or push (displace) teeth out of position. In this case try to save any chipped pieces you find — your dentist may be able to re-bond them to the tooth. A displaced tooth is a dental emergency, so contact your dentist immediately. Don't try to re-position the tooth yourself unless it's completely knocked out.
Knocked-out tooth. Actions to take with a knocked-out tooth depend on whether it's a permanent or primary (baby) tooth. If permanent, rinse the tooth with clean water. Handle it by the crown (never by the root) and gently place it back in the empty socket. If that's not possible, place the tooth between your child's cheek and gum (if the child is old enough not to swallow it by mistake. You can also place it in a glass of cold milk. Get to a dentist or an emergency room as soon as possible — minutes count for a successful reattachment. Conversely, don't try to put a primary tooth back in its socket — you could damage the developing permanent tooth beneath the gum line. But do see a dentist as soon as possible for an examination.
If you would like more information on responding to mouth injuries in children, please contact us or schedule an appointment for a consultation.