Posts for: June, 2021
By Laverne Dental Center
June 20, 2021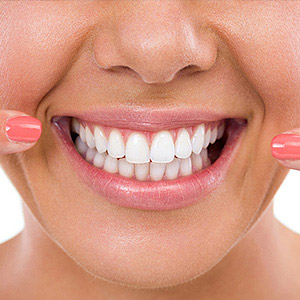 You could have an unattractive smile because of a chipped tooth or one slightly out of alignment. Or, it could be both of the above, plus some heavy staining to boot. Correcting each flaw individually might require a combination of different methods like orthodontics or porcelain crowns, which can take an extended period of time to complete.
But you may be able to correct numerous smile flaws with just one method—and in no more than a couple of treatment visits. It's called direct veneers.
Unlike regular veneers, direct veneers don't require a dental technician to craft a thin porcelain shell to bond over teeth. Rather, a dentist applies a tooth-colored material called composite resin to the problem teeth and "sculpts" an entirely new look that can correct multiple dental flaws at one time.
The dentist usually begins the process by creating a model ("wax-up") of proposed changes based on physical impressions of the jaw and teeth. Both dentist and patient can study the model and modify it if necessary, when finalizing the treatment plan.
At a subsequent appointment, the dentist prepares the tooth surface for bonding by removing a thin layer of tooth enamel, then shapes the teeth to better accommodate the composite resin. This tooth prep is similar to that done with traditional veneers, so it's permanent—the teeth will require some form of restoration from then on.
After applying an etchant and a bonding agent, the dentist applies the composite resin in small amounts, hardening each layer with a special light before applying the next one. With each subsequent layer, the dentist sculps the composite material to eventually resemble the wax-up model.
After completing the composite application, the dentist then uses hand tools and a dental drill to complete shaping, as well as an abrasive strip between teeth to aid future flossing. After just a few hours, the transformation is complete.
Direct veneers are durable, but not to the same extent as regular veneers or other cosmetic enhancements. They can also pick up stains over time, and may require re-treatment at some point. Still, direct veneers are a cost-effective way to improve the appearance of teeth with multiple flaws that could radically change your smile for the better.
If you would like more information on the direct veneer method, please contact us or schedule an appointment for a consultation.
By Laverne Dental Center
June 10, 2021
Health is on everyone's mind, especially after dealing with COVID-19 this past year. Beyond the immediate concerns of coping with this novel coronavirus, many are taking a closer look at improving their overall well-being. If that describes you, then don't forget this very important component of good health—your teeth and gums.
It's easy to see the body as just a collection of individual organs and anatomical structures. But in reality, all these individual parts are intertwined—if one part is unhealthy, it could directly or indirectly impact the health of all the others.
That's especially true in the mouth. There's some evidence that both tooth decay and periodontal (gum) disease can increase inflammation throughout the body, and worsen conditions like diabetes. And problems like chronic jaw joint pain or teeth loss could make it more difficult for the body to meet its nutritional needs.
In other words, you need to take just as much care of your teeth and gums as you do the rest of your body. In recognition of Oral Health Month this June, here's how.
Clear away plaque. Dental plaque, a thin bacterial film that accumulates daily on tooth surfaces, is the most common cause of tooth-destroying dental diseases. Removing plaque buildup every day with brushing and flossing is the single best thing you can do personally to maintain optimal oral health.
See your dentist. Even so, the most thorough hygiene regimen can miss a few plaque deposits. These can then harden into tartar (or calculus) that's nearly impossible to remove with brushing or flossing. A regular dental cleaning clears up any lingering plaque and tartar to further lower your disease risk.
Eat a "tooth-friendly" diet. A diet high in carbohydrates (particularly refined sugar) and processed foods can spell trouble for both the body and the mouth. But whole foods rich in micronutrients like calcium, potassium, or vitamin D, strengthens your teeth and gums against tooth decay or gum disease.
Maintain your dental work. Dental work like fillings, crowns, implants or bridges aid dental health and function, not to mention appearance. But they can wear over time, so keep up regular dental visits to assess their condition and make any needed repairs. Be sure you also clean them and the rest of your mouth daily.
A healthy body depends on a healthy mouth. Following these steps for better oral health will go a long way in achieving optimum physical well-being.
If you would like more information about best oral health practices, please contact us or schedule a consultation. To learn more, read the Dear Doctor magazine article "Daily Oral Hygiene."